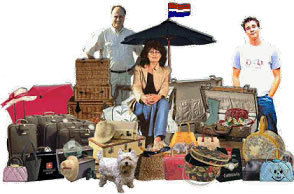 Search this website through the Google search box below!
Doorzoek deze website door middel van de Google search box hieronder!




Fabergé Eggs - Index-uk - Index-nl
News
News about this website
The Eggs- List
All Imperial Eggs, The Kelch Eggs, Eggs of "Imperial Quality", Other Eggs
The Eggs - Pictures
Thumbnails of All the Eggs on this Website
The Eggs - The Missing Imperial Easter Eggs
The Eggs - Categories
Fabergé "Look-Alike" Eggs
Fabergé Clock Eggs
Fabergé Eggs with Automatons
Fabergé Eggs with (Singing) Birds
The Eggs - Alexandra Feodorovna's Imperial Easter Eggs - The Maple Room Corner Cabinet
The Eggs - Eggs per Empress and Eggs per "Year-Pairs"
Whereabouts
The Locations of All Known Eggs.
Exhibitions
Imperial Easter Eggs on Exhibitions Worldwide (Today)

Early Imperial Easter Egg Exhibitions (1900 - 1939)
Introduction Fabergé
Birth | First Egg | Shops | Short Biography of Tsar Nicholas II | Childhood and Marriage Nicholas II | The Coronation | The Romanov Family | The Church | The State | Court Life | The End
Timeline Fabergé and Romanov Russia
1620 - Today
Fabergé in the 21st century
History 1918-Today | The Family Fabergé | Inspired by Fabergé | Brandname Fabergé | Fakes and Fauxbergé
Famous Fabergé Collectors
Malcolm Stevenson Forbes | Victor Vekselberg | Lillian Thomas Pratt | The Royal Collection | Matilda Geddings Gray | Marjorie Merriweather Post | William and Henry Walters | Armand Hammer | King Farouk of Egypt | Edouard and Maurice Sandoz | India Early Minshall | Prince Rainier III de Monaco | Artie and Dorothy McFerrin
Fabergé Eggs in Expositions
Fabergé Eggs in Expositions 2005 - Today
Fake or "Fauxbergé" Imperial Easter Eggs
There are many fake or "fauxbergé" eggs around. Check here to see some examples
Credits and Sources - Disclaimer
Just for fun:
Nederlands Fabergé Eieren - Index-nl
Klik hier om te zien wat er nieuw is op deze site. Kijk hier ook voor "Fabergé Eieren in het nieuws"!
Introductie Fabergé
Hoe het allemaal begon | Fabergé en de Romanovs | Waar zijn de Fabergé Eieren gebleven? | Het leven van Nicholas II in een notendop

Tijdlijn Fabergé en Romanov Rusland 1620 - Heden
De Eieren
Lijst | Afbeeldingen | Categorieën | Vermist
De Eieren - Alexandra Feodorovna's Keizerlijke Paaseieren - Het Esdoornen Kamer Kabinet (The Maple Room Corner Cabinet)
De Eieren - De Eieren per Keizerin en per "Jaar Paar"
Verblijfplaatsen van de Eieren
Fabergé in de 21ste eeuw
Geschiedenis 1918-heden | De Familie Fabergé | Geïnspireerd door Fabergé | Merknaam Fabergé | Vervalsingen
Fabergé Ei exposities Europa
Vroege Fabergé Ei tentoonstellingen (1900 - 1939)
Bronnen, verantwoording en
Disclaimer
"Just for fun"
uc - prototypes and inspirations
uc - flowers
---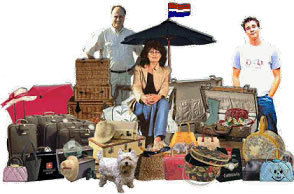 ----
Berlijn(alg)
Checkpoints Alpha, Bravo en Charlie Berlijn
Palast der Republik Berlijn
Peenemünde en Werner von Braun
Het Eiland Rügen met zijn Bäderarchitectuur
Siegessaule Berlijn
Sint Petersburg en Tsarskoye Selo
TerracottaLeger van Xi'an
Themapagina's - Groundhogday, Halloween, Kerstmis, Koniginnedag, Pasen, Sinterklaas, Sint Patrick, Thanksgiving, Valentijnsdag, 4 en 5 mei. (tzt cinco de mayo, 4th of july)
TreptowerparkBerlijn
-------------------------------------------------------------------
Googlemaps:
Barnstenen Kamer
OD 1936?
St. Petersburg
inspriation and prototypes(for later)
page updated: March 31, 2017