1893 Caucasus Egg
Gift Alexander III to Maria Feodorovna
Made in Saint Petersburg
Owner: Matilda Geddings Gray Foundation
November 22, 2011 – November 2021 - Long-term Installation in New York Metroplolitan Museum of Art (Expanded date!)
Height: 9,2 cm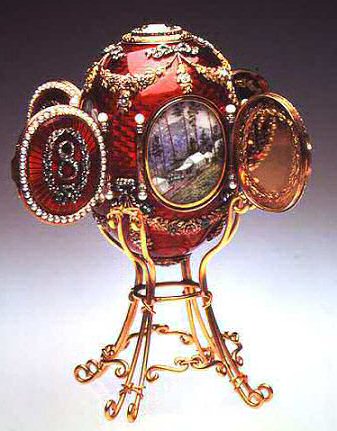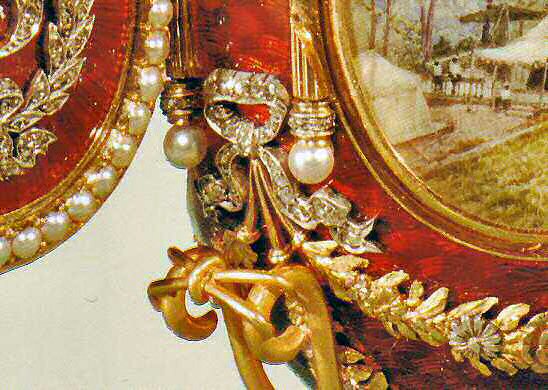 The 1893 Caucasus Egg is made of yellow and varicolored gold, silver, enamel, rose-cut diamonds, portrait diamonds, platinum, ivory, pearls, rock crystal and watercolor on ivory.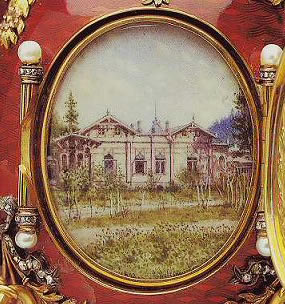 This Egg in translucent ruby enamel and commemorates Abastuman or Abbas Tuman, high in the Caucasus where Grand Duke George, younger brother of Nicholas II, spent the greater part of his life after he was diagnosed with tuberculosis [1]. (He would die within six years.) The miniatures executed and signed by Krijitski are revealed on opening the four pearl-bordered doors around the egg. Each of these doors bears a diamond-set numeral of the year, the four forming the year 1893. Behind the hinged cover at the top of the egg is a portrait of the Grand Duke in his naval uniform.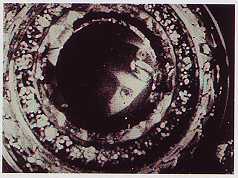 This is the first of the Imperial Easter Eggs known to be dated. The ruby red color is used only one other time for Tsarina Alexandra's first Egg, the 1895 Rosebud Egg. The little Tsarevich Alexei's hemophilia, (a blood disease) being a constant worry in the family, red disappeared as main color for the Imperial Easter Eggs.
In 1930 sold by the Antikvariat as one of the ten Imperial Eggs to the Hammer Galleries, New York. In 1959 bought by Matilda Geddings Gray, oil heiress. 1972 the Matilda Geddings Gray Foundation, New Orleans Museum of Art, Louisiana, USA.
-----
[1] Update: June 2015. For a very long time it was thought that the miniatures depicted views of the "Imperial hunting lodge at Abastuman". New research shows what is really depicted on the miniatures. Click here to read

The 1893 Caucasus Egg and the Imperial Hunting Lodge ...


1902 Von Dervis Fabergé Exhibition in Saint Petersburg, Russia

Next Egg

Previous Egg
page updated: April 5, 2018